Talking about death and dying is considered taboo. It is as if we have this belief that we will manifest it just by speaking of it. This is no more true than speaking of the sunset causes the sun to dip below the horizon.
Death comes for all of us and yet even that is misleading. Death is not something that comes for us, but that which walks with all of us our entire lives; we merely choose to deny its presence.
Death has been a topic we cover on average once a week in our household; everything from a passing joke about who wants to go first, to a deep conversation about end of life care. I realize, of course, that we are not the norm.
But we could be – we should be.
Most people when they consider their end of life, discover they are more afraid of the dying part than the being dead part. 
Dying is the elephant in the room.
With the introduction of hospice and palliative care starting in 1974, we have been cautiously bringing the elephant out from the closet and actually acknowledging it in the corner of the room. With the introduction of end of life practitioners, like sacred attendants and end of life doulas, we are calling the elephant by name to join us in the circle.
Religions refer to 'life after death' and 'eternal life', which is not a bad perspective. However, focusing on the spiritual eternal life exclusively, often provides a wall of mirrors enabling one to ignore the necessary physical death that segues to that spiritual eternal life. It is a disservice to talk of one without talking of the other. Indeed, this perspective even bypasses the inevitable spiritual and emotional work of dying before the death.
Medical professionals often present treatment options in a 'this or that' formula. "Do this or die", the implication being that "if I do this, I will not die". Death is presented as an opponent to be overcome in battle at any cost.
But there comes a point in everyone's life, when death wins.
Would it not be better to hold the truth every day that death will come? Would it not be better to live every day with the truth that one day we will have to surrender to death? And that holding that truth might give deeper meaning and richer context to the life we live, up until we die? And wouldn't that start best with conversations long before we are given a life-threatening prognosis? 
The message of death is around us from the moment of our birth. Each sun setting on a day is a death. Each new season is a sun setting on a phase in the year. Each New Year's Eve is a societal sun setting on a year. Each birthday is a personal sun setting on a year. Each death of a loved one is a death of a part of ourselves, and of our life as we knew it, sometimes. Each illness -small or tragic- is a reminder of our mortality.
Acknowledging the presence of death throughout our lives brings a sweetness to each day and relieves us of regret during our dying.
Seeking out someone like a sacred attendant or end of life specialist, to facilitate conversations about end of life choices, long before a diagnosis or prognosis, can allow exploration of alternative treatment options, either along side or in place of traditional ones. It can alleviate some of the stress of making literal life and death decisions in the midst of a life or death crisis. 
It can also result in sharing some of the most real moments of your life with your loved ones.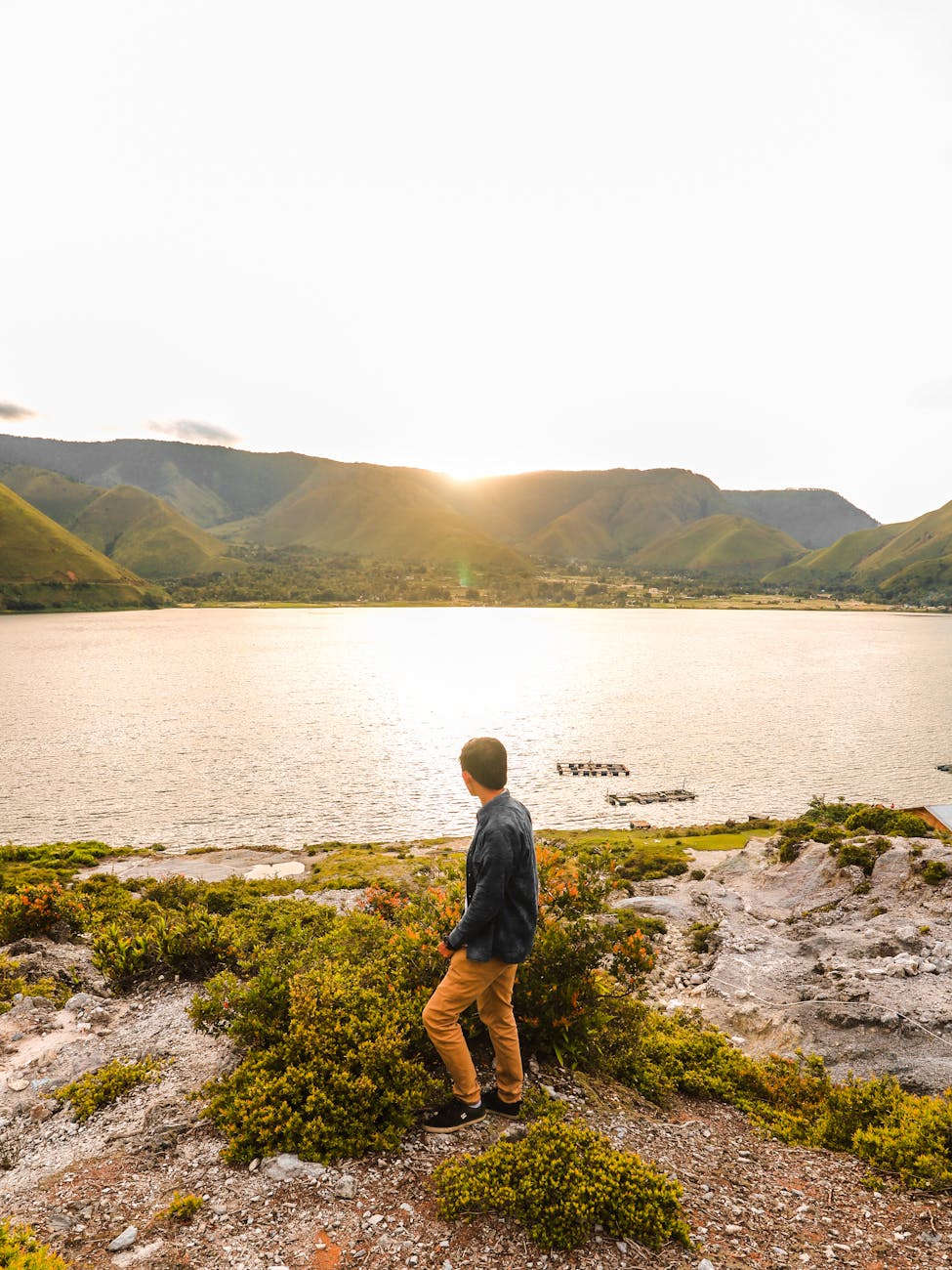 A daughter said, "we've never been here before." Individually, we have limited experiences with death and even fewer experiences with dying, because in recent times it has been hidden away in hospitals and healthcare facilities rather than in the home.
Our ancestors taught their children that death was a part of life, because they took care of their own at home. Doctors made house calls. Hospitals were reserved for invasive interventions. Homes were built with parlors that were used to wake the body. Mourners were taken care of as well with neighbors tending to the fields of widows and bringing food. Outward symbols of mourning, like dressing in black, indicated to strangers, 'understand I am grieving'.
That is all changed now.
Today death is seen as a medical event to be avoided, opposed or at least postponed. "Not today" always seems to be the thought, yet in a world where being present and living in the moment is being promoted, 'today' is all we have, so at some point, that 'today' will in fact, be that day.
End of life practitioners have vast experience with many types of dying and death. Drawing on that experience can be priceless to you as you navigate these waters. Turn to palliative care and hospice professionals for end of life medical support. They can help you determine the appropriate course for managing the physical aspects of terminal illness. They also have support staff like chaplains and social workers to manage some of the spiritual and psychosocial aspects of terminal illness.
But not all deaths result from terminal illness.
A son recently said to me, "If someone had told us there was only a 30% chance of survival for my 89 year old mother, we would've made different choices. Why didn't anyone tell us six months ago that this was the beginning of the end? We were robbed of the opportunity for six months of quality time."
They had four days on hospice.
Would it have been better for someone to point out that the ability of an 89 year old to undergo aggressive interventions for declining functions was not optimal? Would it have been better for someone to point the way toward six months of 'last days' filled with bucket list checkmarks and quality memory making?
The other day a hospital chaplain dismissed the need for my 'services' as an end of life doula at their facility because they have an affiliation with a hospice. (Please refer to this page for further information. We seek to complement, not compete. https://judithklemos.wordpress.com/home/ )
In the July 6, 2019 update of the article, The 4 Common Myths About Hospice Care, Angela Morrow, RN writes:
In 2015, the median length of service for hospice patients was 23 days. This means that of the estimated 1.6 to 1.7 million patients who received hospice services that year, half received hospice care for less than 23 days, and the other half received it for longer than that. In fact, the average number of days a patient received hospice care in 2015 was 69.5 days.
The Dying process takes time. Because of the highly skilled care that hospice workers can provide to their patients, hospice proves most effective when the caregiving team has time to deliver it. Patients and their loved ones need support, information and medical care. Social workers and chaplains need time to work with patients and their families to bring them to a place of acceptance. Nurses and doctors need time to optimally manage the patient's symptoms.
So, let's look at exactly what that means in quality time.
The criteria for hospice admission is a prognosis of six months or less to live. So why is the average stay just 69.5 days?
In and of itself 69.5 days is not a long time. It is just over two months. Of the long journey many take with a life limiting diagnosis -some spanning years, others months- two months is nothing.
Many do not go into hospice as early as they could because they see it as 'giving up'. Thus, many – if they've even heard of hospice – don't choose it until they understand that death is imminent. By this time the symptoms of pain and discomfort have taken their toll. There is no opportunity for quality time with loved ones while you are in a state of suffering.
In their struggle, they haven't been fighting the disease, they've been suffering the disease. By the time the hospice or palliative care teams come on board to manage symptoms and relieve that suffering, the worn out body relaxes and sleeps for the first time in a very long time.
The time and energy that could've been spent taking trips, having last conversations, writing memoirs, saying good byes, enjoying gatherings and celebrating a life well lived has instead been allocated to fighting the side effects of a treatment that did not deliver on the implied promise when the doctor said "do this or die".
Because the doctor never said 'you could do this and die anyway'.
Now you are (on average) 69.5 days – 9 1/2 weeks – from death once you've entered hospice. But those 9 1/2 weeks are not 100% full consciousness. It will take at least one week for the medications protocol to catch up to your pain and symptoms. Perhaps two. There is a lot of sleeping during this time.
Now you're down to 7 1/2 weeks. People do not often (though it does happen) stay alert and communicative up until the moment of death. Dying takes time. The Hospice Patient's Alliance states:
There are two phases which arise prior to the actual time of death: the "pre-active phase of dying," and the "active phase of dying." On average, the pre-active phase of dying may last approximately two weeks, while on average, the active phase of dying lasts about three days.
So, now you are down to 5 weeks of possible quality time and again you must allow for decline over that time. While at the beginning of those five weeks you might be alert 6 hours a day, towards the end of those five weeks you might only have 1 hour a day that you feel up to engaging. So, now we are down to hours…
I think you get the point. This is not the recipe for an ideal empowered transition.
But you might say, "no death is ideal". Well, let me ask you this: If you accept that your life on Earth has an end time, and that end time is called death, how would you prefer to die?
Do you envision yourself physically drained, exhausted and unable to communicate the thoughts and feelings of your heart or engage with your loved ones? Do you see yourself connected to tubes and machines or to your loved ones? Do you see hospital staff, sterile environment and procedures, or your family and friends in familiar surroundings?
I once asked someone what kind of death he envisioned. He said, "fast and painless…but I don't envision it." I asked then how he decided what kind of death he wanted, "from seeing the deaths of others."
There is a cost to every treatment. Sometimes that cost is money. Sometimes it is your hair. Sometimes it is quality time. Sometimes it is just time. There is never any guarantee that an aggressive treatment will give you more time. In fact, aggressive treatment not only impairs quality of life (even temporarily), it often hastens death.
Just as everyone has a birth story that was written by their mother's choices regarding pain medications, attendants and location as well as natural phenomena, so too are our death stories written. Neither birth nor death can be planned. They are organic events that we have no control over directing, even with good plans or advanced directives. However, the process through which a plan or directive is made helps one to navigate the emotional waters, when the time comes to respond to unforeseen conditions.
There are a million choices between receiving a life limiting diagnosis and the moment of death; each choice is a page in your death story.
You can't truly write your own narrative, unless/until you embrace the fact that this Earth adventure culminates in death. Unless/until you are aware of all the options available to you. Unless/until you acknowledge all possibilities.
Unless/until you start having conversations about what resonates with you and what doesn't.
Conversing and documenting your death vision years ahead of time, just like a will, doesn't relieve you of making those decisions under duress in a time of crisis. However, it relieves your loved ones of some of their stress if they are put in a situation to make decisions for you. It also relieves you of having to think about these things for the first time, during a time of crisis.
But if you just can't imagine doing that, then at least consider utilizing resources like end of life doulas when you have been diagnosed with a life limiting illness or have a significant decline in functioning. Also consider palliative care and hospice when given a terminal prognosis. The idea being that these people and services hold the space for you to manage the situation far better than all on your own.
Special note to doctors:
Please, be honest about probable survival rates and the quality of life costs related to the treatments you are suggesting.
Giving your patients and their families the full picture, is the most honorable thing you can do to enable them to make truly informed decisions. Do not rob them of four months of quality time for six months of extended suffering. Or worst, for two months of suffering.
Do not think that "hope" means four months of suffering aggressive treatment before death, instead of eight months of quality time while nature takes it's course.
Explore all possibilities when you have to deliver a life limiting diagnosis. Explain the pros and cons to "doing everything", "doing something" and "doing nothing". Explain all the costs -mentally, emotionally, physically as well as financially. Explain that hope may be for survival in the beginning, but for peace in the end – and that is still hope. Explore all possibilities means having a plan b and a set point at which plan b is to be engaged. 

And if you cannot comfortably do that, be comfortable enough to bring in someone like an end of life doula to facilitate that.
Patients are not problems to be solved. They are not riddles you must figure out. People are social beings who thrive best, in the worst of situations, with open communication and the support of others. If they are kept in the dark, how will they get the support they actually need? Your patients depend on you for the truth to make the best choices for themselves. This is their only death. You owe it to them to give them all the information as soon as you have it. Remember that while they are not your only patient, you might be their only physician.
You are part of their death story (even when they survive and go on to die many years later), make sure you are an enhancement to it.
There are no losers when someone is referred to hospice early. There are no losers when palliative care is consulted right from the beginning. There are no losers when a death plan isn't needed for several years. There are no losers when end of life doulas are facilitating conversations and memory making a year before someone is actively dying.
Conversely, no one wins when we prolong death and call it 'buying time'. 
If this resonates with you and you have been diagnosed with a life limiting illness, or a decline in health status, print this out and take it to your doctor as an indication that you want to have an honest conversation about your care.